SculpSure & EMS Body Sculpting
Look Your Best With the Power of Heat
At New Vitality Medical we use SculpSure body contouring and EMS body sculpting, to help our patients with their body-shaping goals. Every patient is different, so we personalize each and every fat reduction plan to reach our patients' individual goals and desires. Through cutting-edge toning, slimming, and contouring, your body will look and feel healthy and beautiful. Renew your confidence and satisfaction with us.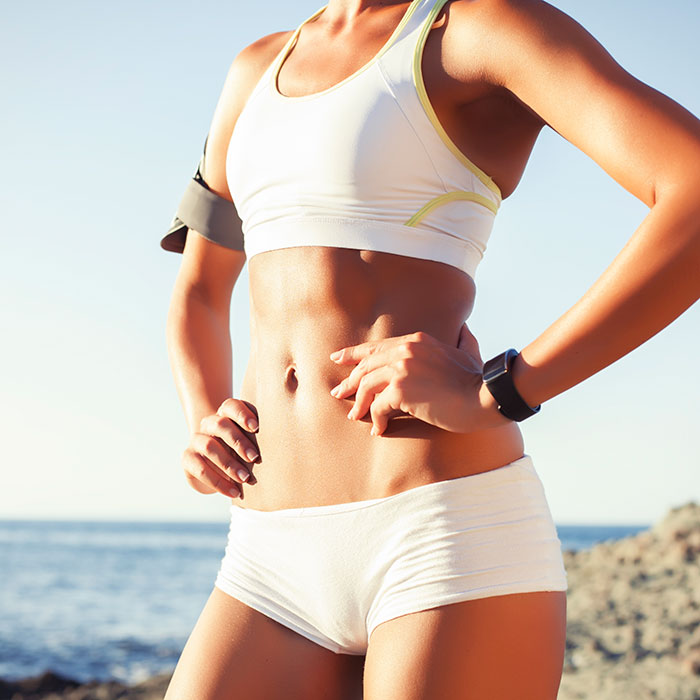 What Is EMS Body Sculpting?
Electromagnetic muscle stimulation (EMS) harnesses the power of electro-energy to tone and tighten the body. We typically apply this advanced treatment over the course of six sessions, two to three days apart. Thirty minutes of treatment equals roughly 20,000 sit-ups or squats. EMS can contract muscles more effectively than training or exercise and takes less time. Your abs, buttocks, arms, thighs, calves, and entire body will experience the following after receiving EMS treatment:
Increased muscle mass
Fast fat burn
A sculpted, toned appearance
Reduce Fat Fast With SculpSure
SculpSure is a non-invasive treatment that uses light-driven technology to eliminate fat cells. It is a permanent solution – once the fat cells are destroyed, they are gone forever. The treatment starts with cooling the skin to get it used to the procedure. Then, a laser is used to gradually heat the fat cells. The treatment usually takes less than 30 minutes to complete, after which you can return to your normal life without any downtime. SculpSure has been proven to reduce fat in the following parts of the body:
Stomach
Love handles
Thighs
Back
Arms
Chin
Customized Solutions for Eliminating Body Fat
The team at New Vitality Medical is dedicated to creating an outstanding patient experience. Patients return to us for every treatment because they know they'll receive warm, accommodating care and unmatched service. If you struggle with excess body fat, fitting into clothes comfortably, or feeling good about your appearance, we're here to help. Our customized treatments eliminate fat fast and complement your diet and exercise. We'll provide you with treatments and protocols to provide you with the body you want.